Life in the heart of the city
SKY TOWER was created to impress and ensure the highest possible comfort for the residents. It is a pioneer who bravely leads a new direction. Modern, perfectly equipped, it is a symbol of a new, dynamic Wrocław - a city that is playing an increasingly important role in Europe. Its excellent location makes it a home for selected ones, and for many a landmark and meeting place.
SKY TOWER represents what is most valuable in the citizens of the capital of Lower Silesia: open-mindedness, energy and ambition. It is a place where business and trade combine with everyday life at the highest level. For its renters it will be not only a good location and the luxury of life, but above all a comfortable and pleasant home where they always want to come back to.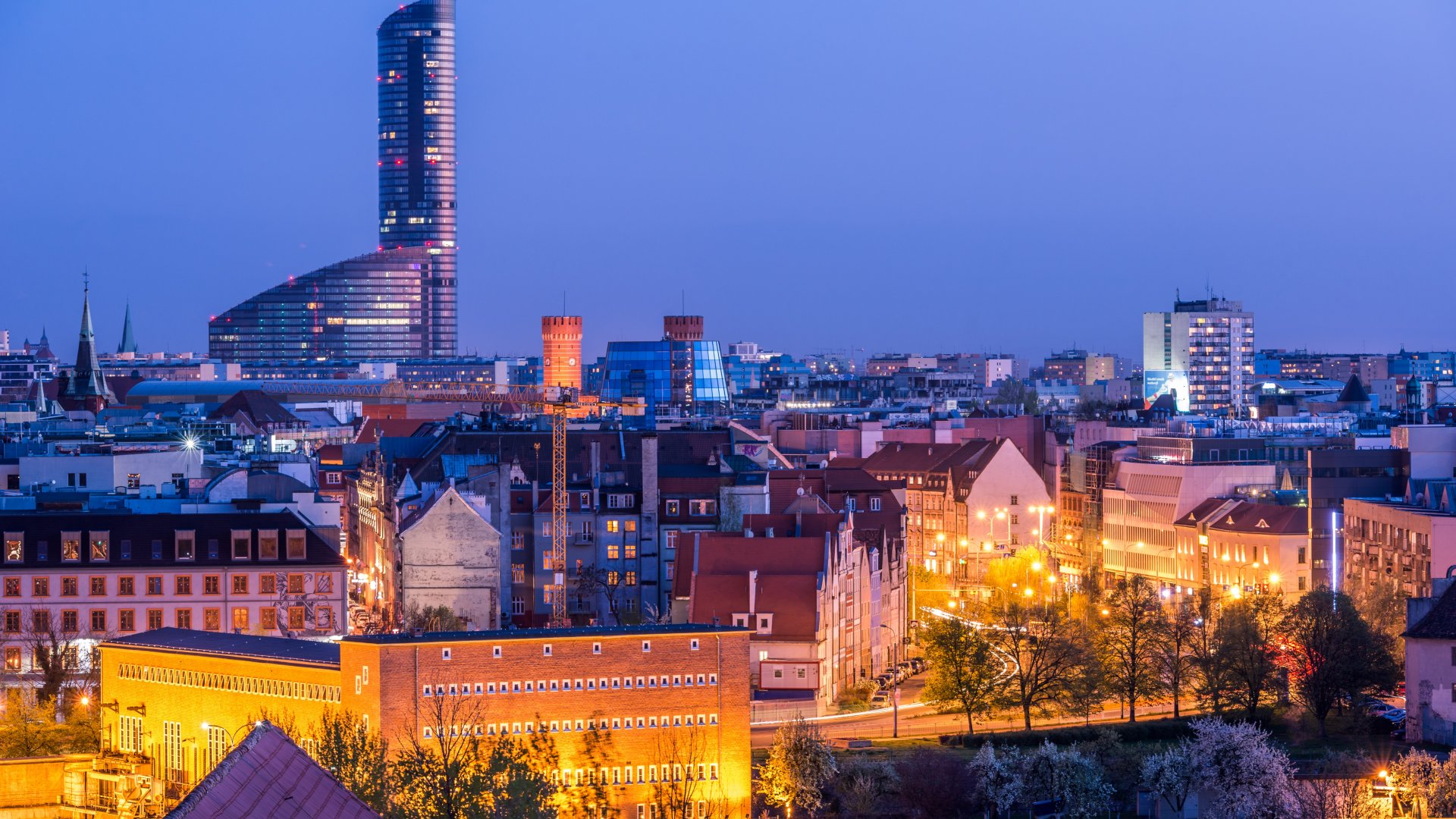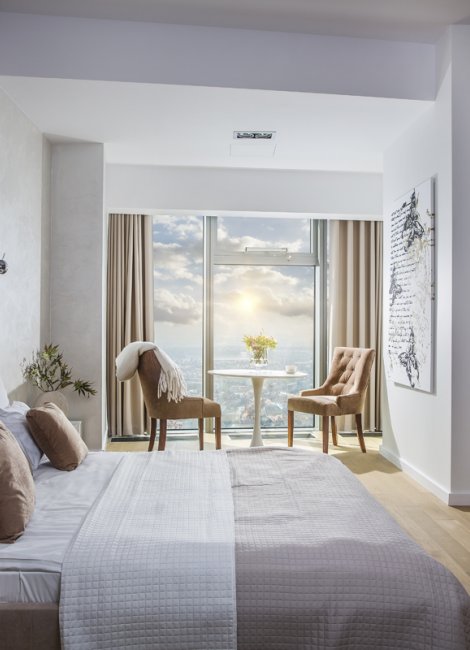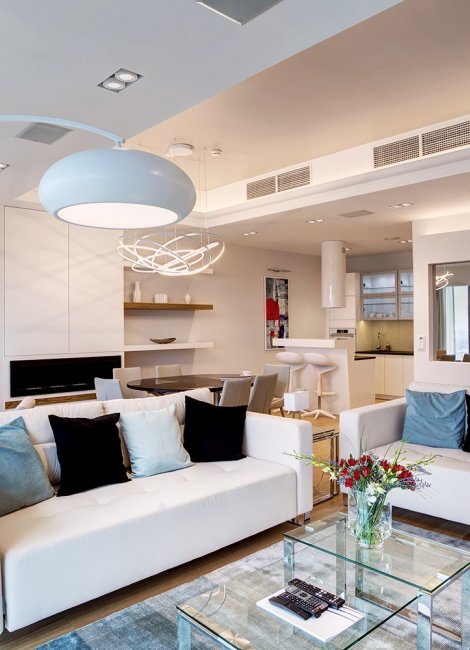 Apartments can be rented both in a long-term and daily system.
Long-term rent of apartments is an option of a comfortable place of residence for people staying in Wrocław for a specified period of time - month, quarter, year. The renter receives a number of additional services and facilities in addition to the luxury apartment.
Hotel rent (daily) is an excellent idea for people staying in Wrocław on business, for tourist purposes or planning unique family and business meetings. The rental offer includes a wide range of apartments - from one-room apartments with separate bedroom area ( about 40 m2 ) to spacious two-, three-, four- and six-room apartments of up to 200 m2.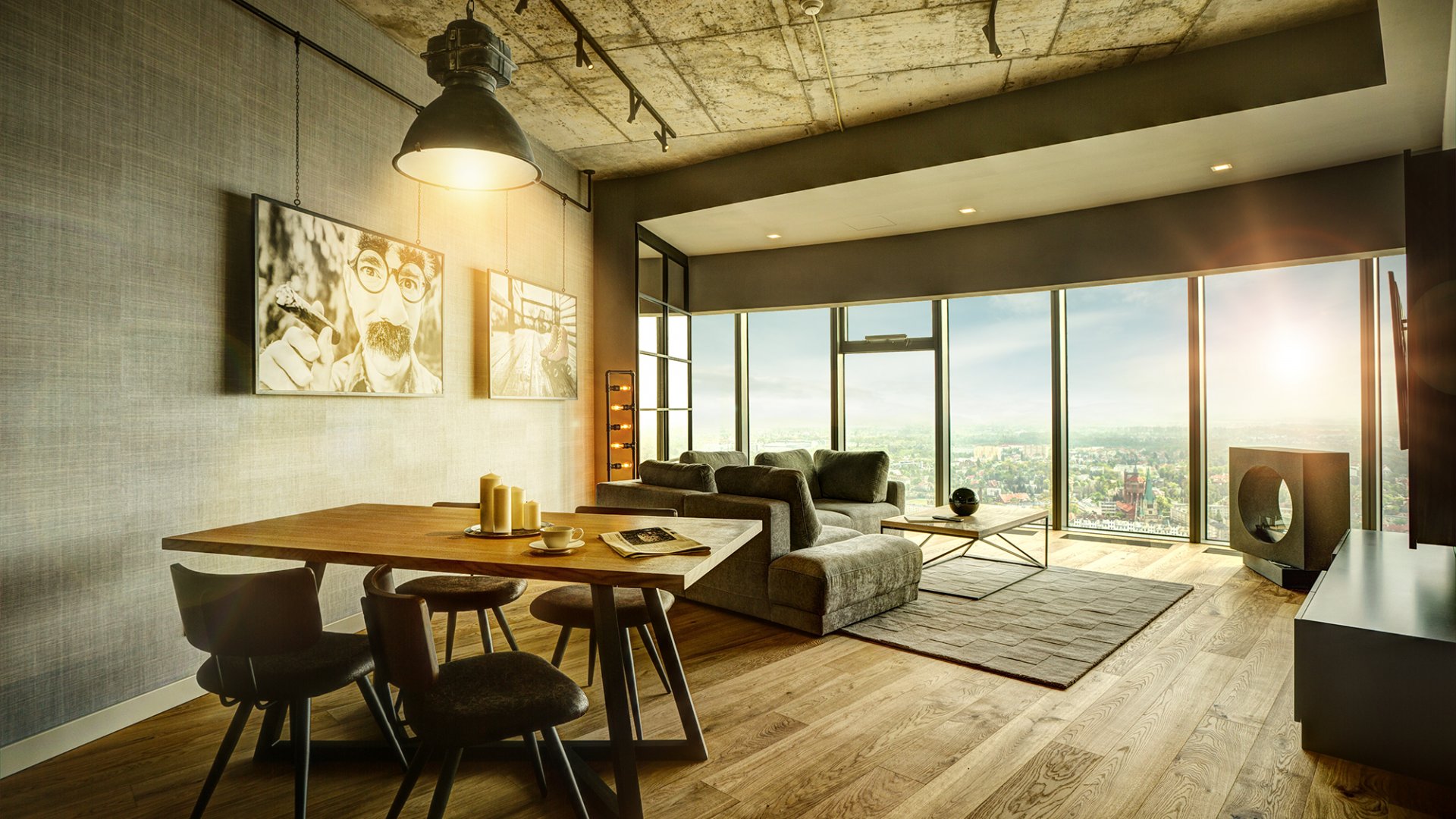 46th floor The apartment is very cozy. Beautiful views. It's fulfilled my expectations. It's certainly not the last time I'm in the Sky Tower. The ladies from the reception desk and the apartment staff are very nice and friendly. The place is clean and well maintained.
A unique, inimitable view... perfect for any occasion... ...romantically, extremely beautifully moving, relaxing, wonderful. The apartment is clean, well maintained... tastefully decorated... We'll be back... Certainly! :)
We spent the most beautiful weekend in our life in Sky Tower :) We are delighted with the apartment, and the views especially at night indescribable :) We will come back here often.
Between
Clouds
SKY TOWER Apartments are located in the heart of Wrocław at ul.Powstańców Śląskich 95. Access to the airport is within 20 minutes, to an interchange road about 15 minutes. The excellent investment's location makes the distance from the most important transport points in the city can be covered on foot - it is only 10 minutes to the Market Square, main railway and bus stations.
In the nearest area there are the most important financial and economic institutions of Wrocław, cultural centres - numerous theatres, the Wrocław Opera, the National Forum of Music, as well as the post office, a pharmacy, a medical centre, a hospital, the offices of well-known companies, a swimming pool and numerous restaurants and recreation areas.
Luxury apartments
SKY TOWER Apartments have been chosen as the permanent residence of representatives of Polish companies and international corporations.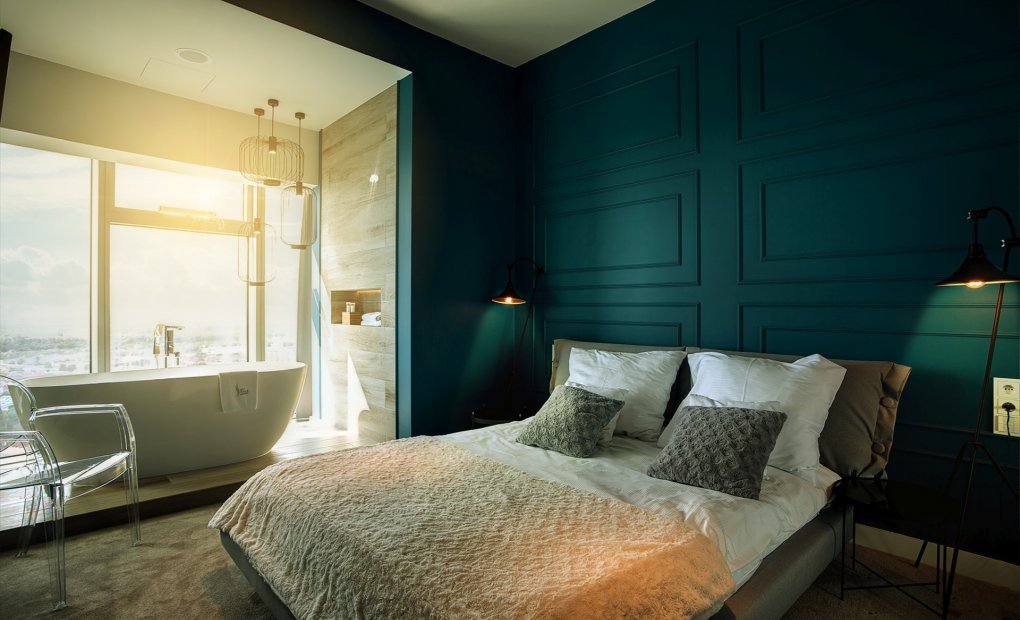 They trusted
us
Our apartments are used by: Idea Bank, Spółki Grupy LG, Ericcson, Pneuhage, Swarovski Poland, 3M Poland Manufacturing, Adeco Polska, Adidas Poland, Advatech, AIG Europe, AXA Życie TU, Bank Millennium, Bank Zachodni WBK, BARAUSSE POLSKA, BAYER, Bonduelle Polska, Bombardier Transportation, Bosch Automotive Products (Suzhou), Capgemini Deutschland,
Comarch, CREDIT AGRICOLE BANK, DeLaval Operations, Deloitte Advisory, Deutsche Telekom, ELECTROLUX HOLDING, Ernst&Young, Kia Motors, Legrand Polska, LUFTHANSA, Peek & Cloppenburg, Philips Polska, PNB PARIBAS LEASE, Ryanair, Shell Polska, Towarzystwo Ubezpieczeń Europa, VOLKSWAGEN
Exceptional gift
For those who would like to make a unique and unforgettable gift for loved ones, we offer the purchase of a Voucher - an invitation. You do not have to choose a definite apartment and the date when you will use it. It can be done by a person who receives a gift, chooses the most attractive apartment for him or her and the date of booking.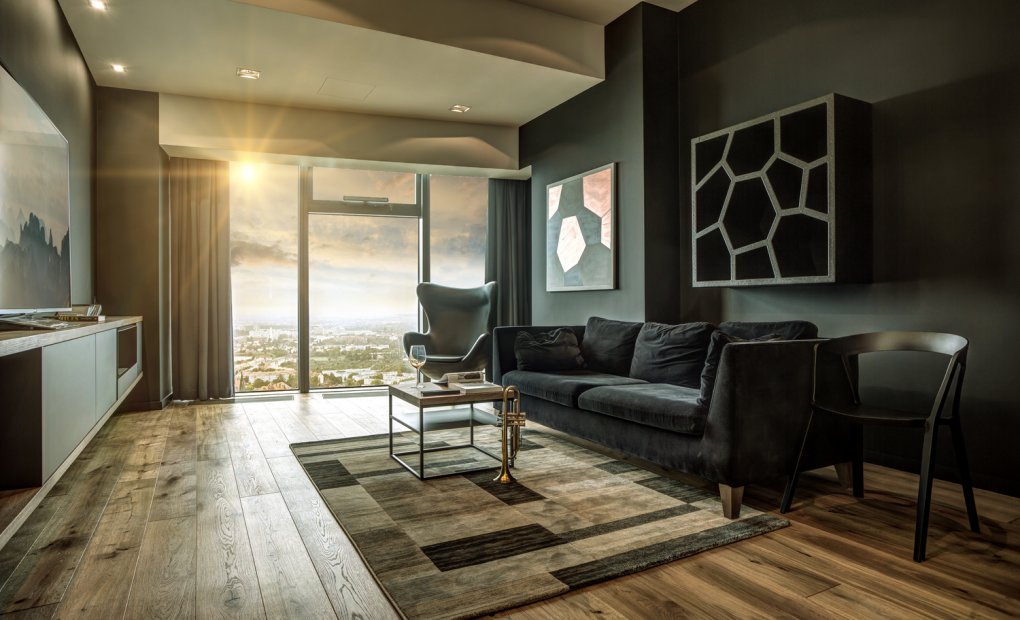 Write to us
Do you have any questions? Contact us, we are at your disposal.